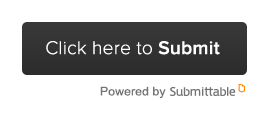 The Ellis-Beauregard Fellowship ​in the Visual Arts
​
The Ellis-Beauregard Fellowship awards $25,000 to a Maine artist working in the visual arts and is paired with a solo exhibition at the Center for Maine Contemporary Art, a scholarly publication and a gallery talk.

The jurors for the 2020 Fellowship review are:
Gennie Goldstein, Assistant Curator, Whitney Museum of American Art
Kyle Dancewicz, Director of exhibitions and programs, The Sculpture Center, NY
Alison Hearst, Associate Curator, Modern Art Museum of Fort Worth




Installation view of Johnson's solo exhibition Heavy Water, currently on view at the Jepson Center for the Arts, Savannah, GA
2018 Awardee Erin Johnson
Artist, educator, and activist Erin Johnson received a $25,000.00 fellowship award paired with a solo exhibition at the Center for Maine Contemporary Art. Johnson is currently a Visiting Assistant Professor of Digital Media with a joint appointment in the Visual Arts Department and the Digital and Computational Studies Program at Bowdoin College. In 2013, she earned an MFA in Art Practice and Certificate in New Media from U.C. Berkeley. She makes interdisciplinary, collaborative projects that blend documentary, experimental, and narrative practices to explore social, political, and geographical imaginaries.
Johnson said of the fellowship, "I am so humbled by and grateful for this award. I look forward to creating a new body of work with the foundation's incredible support. This kind of funding is essential to Maine artists and I'm thankful to EBF for supporting artists where they live. "
"Erin is not only a fine individual; gregarious, with a sparkling intelligence, she is diligent and passionate regarding her work," states Donna McNeil, Executive Director of the Ellis-Beauregard Foundation. "She is one of the burgeoning number of artists addressing, through the language of art, the hard issues of the day. She spent her holiday volunteering at the US-Mexico border, she is researching species loss for her next big project, and more. I believe curators are responding strongly to artists who present through a compelling thesis without compromising beauty. We are enormously proud of the work she does and we are not alone."
​The 2018 jurors were Michelle White, Senior Curator at the Menil Collection in Houston, TX
; Marshall Price, PhD, Nancy A. Nasher and David J. Haemisegger Curator of Modern and Contemporary Art, Nasher Museum of Art at Duke University; and Marcela Guerrero, Assistant Curator, Whitney Museum, N.Y.
"It was a pleasure to learn about Erin Johnson's work through this process. Her research-based investigation of the intersection of politics and ecological shifts through sound, video and didactic systems of information distribution are timely and urgent reflections in a very fragile contemporary moment," reflected Michelle White. Marshall Price commented, "The work of this artist exhibited not only a strong conceptual foundation but also a high level of aesthetic execution. The videos are well researched and address a number of current issues in a quietly profound and poignant way."
Marcela Guerrero, curator at the Whitney Museum, NY states, "I feel fortunate to have encountered the work of Erin Johnson through the jurying of the 2019 Ellis-Beauregard Fellowship in the Visual Arts competition. Johnson's work stood out from the other applicants in her innovative approach to video art. Her works demonstrate a meticulous process of research combined with smart narrative lines. I was particularly impressed as well by her eye for the installation and display of her video works, often placing the screens on the floor or at unconventional levels, which further emphasize the landscapes and stories told in her works. I'm excited for the future of Johnson's art practice and look forward to seeing her exhibition at the Center for Maine Contemporary Art."
---